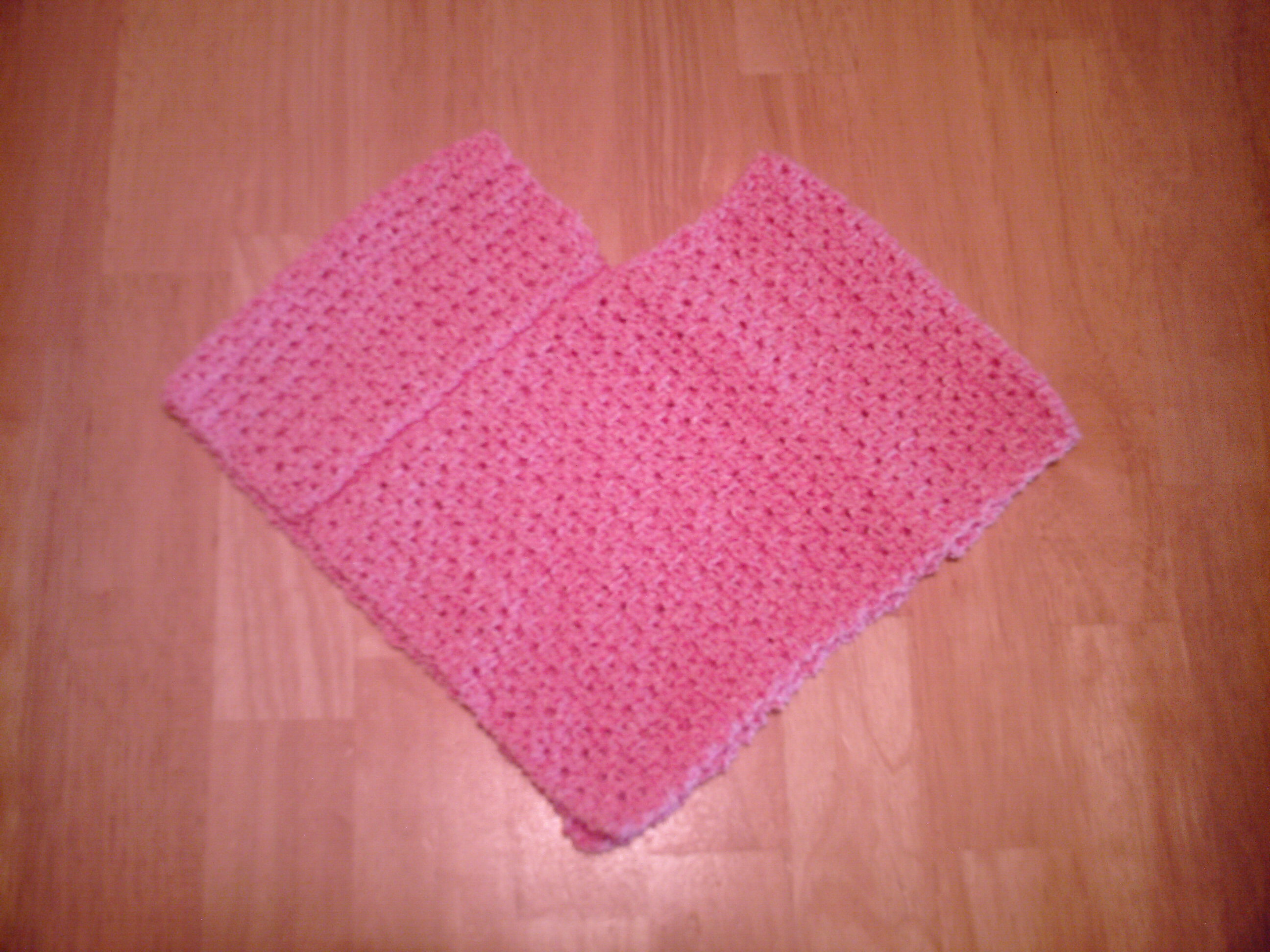 Poncho
$19.00
This cute little Poncho is ready for anything. Soft and comfortable for casual wear, yet this silky yarn is perfect for dressing up too. Made of 100% acrylic, this poncho is machine washable for easy care. Shown in Sweet Pink.
Available in Sweet Pink, Daisy Yellow, Lovely Lilac and Blue Bon Bon, Choice of available Color and White stripes
Fits 12 to 24 months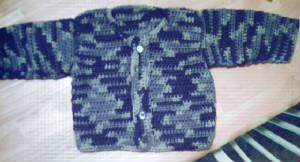 Sweater Jacket
$20.00
This cute sweater jacket has a 5 button front and is perfect for casual wear in cool weather. It is made from 100% acrylic yarn and is machine wash/dry for easy care. Choose from solid or varigated in virtually any color. Shown in Blue/Green variagate, size 12 months.
Size: 6, 12, 18 and 24 months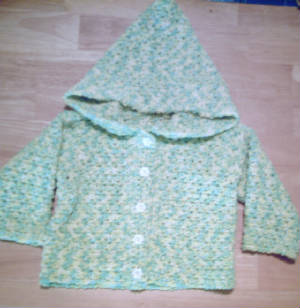 Hooded Jacket
$35.00
(add $5.00 for 100% cotton)
This is a great little jacket with a button front and hood. Great for anytime when you need a light weight jacket. Designed stitch for girls (shown), solid stitch for boys. Shown in variagated Yellow/Aqua/white with white daisy buttons. Available in your choice of solid or variagate colors and choice of acrylic or 100% cotton. Size: 6, 12, 18 and 24 months